Washington MI AC & Furnace Repair | Trusted HVAC Service
Air One is dedicated to providing the best possible solution for your home or business. You can count on us to provide you with a system and solution that fits your unique needs and since we've installed many systems in this area, we've earned a reputation for doing the job right the first time.
Need Your Air Conditioner or Furnace Fixed? Call Our HVAC Pros!
To avoid the discomfort that comes with extreme cold or heat, you should ensure that your cooling and heating system are in perfect condition. Some factors like dirt accumulation, improper installation, clogged air filters, and uneven room temperatures can lead to a failed HVAC system without even realizing it.
Our contractors eliminate all these risks and leave your system operating smoothly in no time. We leave no stone unturned whenever doing our maintenance routines.
Get Your Air Conditioning or Heating Repaired ASAP | Call Today!
Be it a broken air conditioner, no ventilation, or a failed heating system, know that you can count on our team of professionals to check and fix the problem. Is winter approaching, and you are scared of your heating system failing? Or is summer finally here, and you want to ensure your air conditioner is in perfect condition? Reach out today, and we will inspect them for you and do any maintenance needed.
However big or small the issue seems, we've got you covered. Our team makes it possible for you to have a well-ventilated house that is not dusty or stuffy. We prioritize your comfort, which is why we are the best HVAC specialists. Whether you are calling to enquire about our charges or a problem with your HVAC system, there is always someone on the line to answer all your questions.
We are also known for our excellent customer service. Whether it is an emergency and you need your system fixed urgently, or you need your air conditioner replaced on short notice, our team of technicians is here for you. Call us whenever you need your furnace system or air conditioning repaired, and we will send them your way. We offer the best services in the city and its environs at affordable rates.
Contact us today to book our professionals for any HVAC work, and we guarantee you excellent results.
Areas We Serve in Washington, Michigan:

48094, 48095
Mount Vernon, Clifton Mill, Town Center, Washington West, and Washington East

Find Us Here:
Air One Air Conditioning and Heating
62204 Sawgrass Dr, Washington, MI 48094
586-855-2047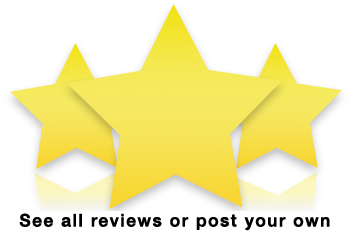 Reviews of
Air One
(Based on 11 rated reviews)
Our air conditioning went out and needed it fixed as soon as possible. Someone from AirOne was able to come by the next morning to resolve the issue. Will definitely be calling them for any future issues.…
Read more
It looks and runs great. Great people!…
Read more
Our Products
As a American-Standard® dealer, with a wide variety of products to choose from, we can keep your family healthy and feeling comfortable all year long. We carry a complete line of indoor comfort equipment with innovations that raise the standards of comfort and reliability, including air conditioners, gas furnaces, programmable thermostats, humidifiers, ductless split systems, air cleaners, ultra violet lights and zoning products. Let the experts at Air One help you customize a solution that's right for you.
Learn More
Our Services
We are service professionals! As licensed contractors and specialists in the field of heating and air conditioning, we have the tools, the equipment, and the experience to keep your equipment running smoothly all year long. If your home is in need of a new comfort system, we are available to assist you! To help reduce commercial crises, we offer commercial service to keep commercial comfort systems running at peak performance.
Learn More
Call Us Today to Learn More!
We service and repair all brands!